Occuclaytions: Finished!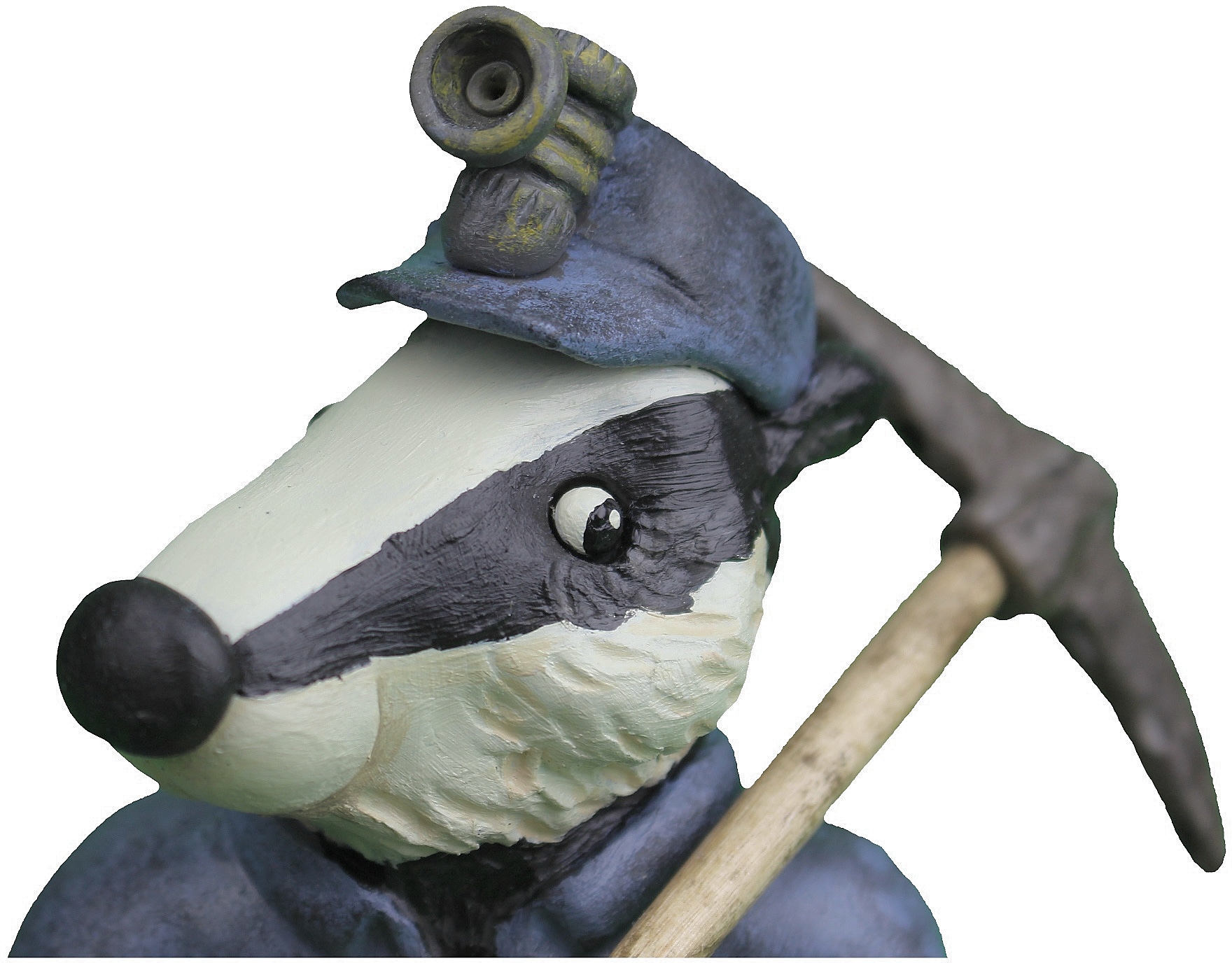 After one year five months and 30 days I've finally completed my Occuclaytions project! I imagined when I started this back in May 2017 that I would finish it by December 2017. Clearly, I was wrong. Thanks to everyone who hung with me to the end. Thanks especially to those who sharpened my sword as I fought against the foe of resistance all these months.
I listened to a podcast featuring illustrator Jake Parker just before beginning Occuclaytions. In it the host asked Jake what one piece of advice he would give to amateurs hoping to make their way into the picture book industry. I kept his answer in mind as I worked through the various stages of this project.
This project didn't necessarily turn into the story-driven picture book I had hoped it would. However, it did inch me closer toward that ultimate goal. And like Jake suggested, I learned a lot along the way.
Character Design

I usually begin a sculpture with just a vague idea of what I want it to look like. Occasionally, I'll sketch out a simple doodle for direction, but never before this project have I spent so much time up front designing the characters. I used up almost two full sketchbooks to create Occuclaytions. This really forced me to think through each character, both as independent sculptures, and as a part of the whole. I think this helped create a level of consistency that may not have existed otherwise.

Costuming/Props

I really wanted each character's occupation to be evident, so I used costuming and props to help identify their professions. This was a really fun challenge. It forced me to consider how fashion design can and should impact these and future characters. It also helped me think outside the box of clay. One of the things that draws me to the world of 3-dimensional illustration and stop motion animation is the use of mixed media in both arenas. Implementing some props I a) didn't know how to pull off in polymer clay and b) didn't want to try, allowed me to dabble a bit with found objects and fabric. The flapper's microphone, the radio engineer's radio, and the suffragette's flag were some of my favorite parts of this project.

Colors

I wanted the whole set of characters to have a consistent color scheme. I also wanted that color scheme to be true to a 1920s palette. I scoured the internet for era appropriate fabric swatches, cross referenced them, chose my favorites, and then limited those favorites to a scheme of 12 colors. After selecting my colors, I created a color map with markers and line drawings and then matched my paint to it. Never before have I been so deliberate in palette choice. This stage took a lot longer than I expected and gave me a greater respect for the science of color.
4. Photos/Edits
My local library somewhat recently began offering free usage of a photo studio with professional lighting and a green screen. Considering I generally take photos with my phone, a desk lamp, and a sheet of copy paper as a backdrop, I thought I'd give this higher tech option a whirl.
This was both a blessing and a curse.
Though I own a nice camera, I don't exactly know how to use it.
Though I know what nicely lit pictures look like, I don't exactly know how to light them.
And though I know Photoshop is probably the best tool to edit with, I don't exactly own it.
All that to say, I ended up spending a lot of time lighting, shooting, and editing pictures. I learned a lot in the process, and figured out a few digital editing tricks (using free editing software I found online) that I'll build upon next time.
5. Book Design
My original plan was to write up a little blurb about each character that loosely tied them to one another. I ditched this idea about halfway through the project. Even though the story element of the picture book was no more, I still wanted to collect the characters in some kind of cohesive book form. I decided to create a sort of album after spending months looking through old photographs of people's places of business. I paired "aged" black and white portraits with public domain images I found during my research.
I designed the cover of the book using 1920s inspired fonts and embellishments, and am using Chatbooks to print a copy for posterity. It is an easy, inexpensive service to use for one-offs, and I like the size and formatting they offer. If, in the future, I intend to do more self-publishing, it will be necessary to find a different printer, but I think this is a good option for right now.
Thanks again for following me back to the Roaring Twenties and helping me bring these characters to life! I truly appreciate any and all feedback you've given, or would like to give.
I'll be mulling over what's next, so stay tuned!